It has been revealed by justice minister Simon Hughes that DNA tests are being provided for free in family court cases that involve paternity disputes. These are currently being provided in Bristol and Taunton as a pilot scheme, and it is hoped that they will allow such disputes to be resolved more quickly.
These pilot schemes form part of wider efforts to tackle the problems that have hit family courts since legal aid cuts took effect. Since the cuts came into force, the courts have seen an influx of litigants who do not have professional legal advice or representation. This has slowed and complicated proceedings in many cases.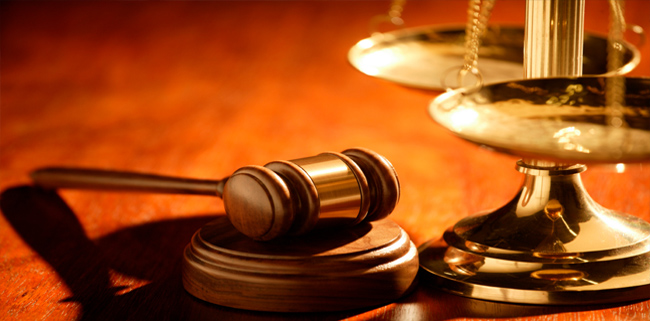 Family Law Bar Association chair Susan Jacklin QC described unrepresented litigants as feeling "completely at sea, nervous, anxious and stressed." She went on to say that "cases are taking longer and longer" and that "lines are being blurred" as judges find themselves also needing to act as advisers.
Sir James Munby, who is president of the family court division, has also spoken about the problems. Munby was recently forced to adjourn a case because the father, who was also a convicted sex offender, could not afford expert representation in order to challenge the evidence given by the mother.
The two pilot schemes included a rural region and an urban one. As well as free paternity tests, the scheme has also been providing free hair tests to help establish whether a given person has abused drugs or alcohol. In the case of both DNA and hair tests, it is hoped that the programme will allow clear and definitive answers to be obtained quickly, without the need for protracted childrens law, residency and paternity disputes.
According to Hughes: "We are funding DNA tests which will sort out the problem about who the father is rather than having three days of legal argument."
Funds for the programme have been provided by the Ministry of Justice. The running of the programme, however, has been handled by Children and Family Court Advisory and Support Service (Cafcass).
A number of other measures proposed by Hughes to help the progress of cases without representation and generally improve the way family courts are able to resolve cases. These include a call for all children aged ten and over to participate in cases of separation, so that they can give their views and their needs can be considered. Hughes also said that, in future, the Troubled Families Unit would provide help to people who repeatedly find themselves in the family courts.
Not everybody has entirely opposed the cuts to legal aid in family courts. The Equal Parenting Alliance's Ray Barry described legal aid as "the fuel that kept disputes burning" in some cases. He also said that "there's no reason why the taxpayer should fund a dispute between two individuals.
Author Bio: K J Smith Solicitors are specialist family law solicitors in Reading, Henley-on-Thames, Windsor and London, with a wealth of knowledge and experience in all aspects of family law.