Whether it is aesthetics, cost, or energy efficiency, choosing the right fridge for your kitchen may seem more daunting than it needs to be. The process of choosing the right fridge is simply a process of eliminating other options that are not conducive to your environment and building from there with each products attached attributes and individual qualities.
Pick Your Appliances Last
If you are buying a new house, designing a new kitchen, or just replacing appliances in your existing home, start with everything but appliances and work to your fridge last. Most of the problems people face aesthetically with appliances are due to a lack of color coordination and property matching.
If you are remodeling or moving into a new kitchen, take the coloring of your walls and back-splash tiles to your local home improvement store and speak with an expert in the interior decor department about the proper appliance color coordination for your application. Most modern kitchens have stainless steel finishes on the appliances, but your application may require a white or black fridge depending on the location and color scheme of the kitchen.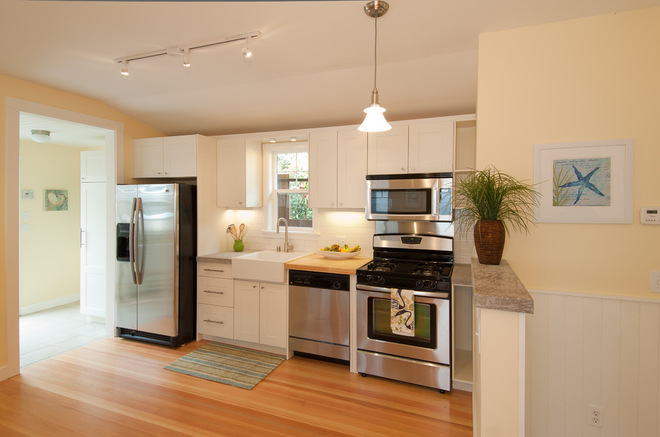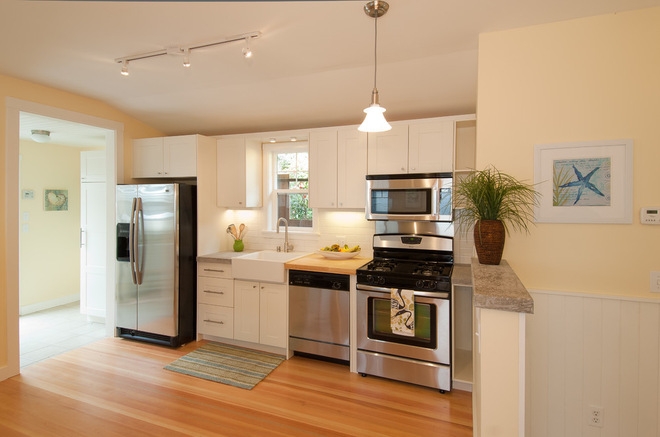 The most important factor to consider is not the color or finish, but rather the cost and energy efficiency of the device. Most standard, modern fridges will hold everything you need for a family of three or four, so you must look at the most cost-effective choice that is offered in your finished color or material. This is never going to be a problem because you can order straight from the manufacturer and save money.
Energy Star and the Trick
Don't let a salesperson throw the "This is an Energy Star rated device" card on you because everything is Energy Star these days, so it is nothing great. That is like saying, "We are going to give you fries with your combo meal!"
Instead of listening to what the salesperson, read the fine print on the box, as well as the reference each company is comparing the savings chart. If the fridge is saving you approximately 40% energy compared to non-certified refrigerators it's a good product to start with. Conventional fridges run about $6.00 a month to operate, so 40% of that is $3.60. Therefore, over the course of a year you are saving roughly $43.00, given that energy costs stay the same. This may not seem like much, but over the course of the appliance's life-cycle, it will save you about $400.00. In addition, if energy costs increase, you will be in a better position, unaffected by the demand.
Follow the Name Brands
Companies like GE, Whirlpool, and Frigidaire are your best choices because they have been in the business the longest. Usually top brands follow the innovators and use capital investments to provide the best products available over time. Frigidaire and Whirlpool specialize in refrigeration and motor systems, but also cost more than GE, who is one of the cheaper name brands.
Whatever choice you make, be sure to estimate the true cost savings in conjunction with the life-cycle of the product and the initial cost of the investment. Doing this will always lead you in the right direction.
Featured images:
 

License: Creative Commons

 

image source
Matthew Hall is a professional writer currently employed by Dallas Home Appliances, located in Dallas, Texas. Matthew is part of their content development and marketing team.