The SEO industry could be considered as a confused and competitive scenery. It is important for us to study and analyze our competitors. We should know what works and what don't. When preparing our website for improved SEO performance, we should know that there are specific factors that carry enormous weight and their influence towards our search ranking can be really significant. There are many things that we need to do so we are able to expand our search results. It should be noted that blogs and websites can be created in less than 30 minutes with engines like WordPress and Blogger.com. That's the reason why many websites find it difficult to rank higher, especially if they are incredibly new.
There are progressive methods that we could use to make sure that our website could rank higher faster. Some professionals have performed successful experiment, so we are able to achieve higher ranks. We should be aware that websites will require plenty of time to rank higher if they are registered only a few days ago. In this case, we should be sensible and use common sense. While it takes some time for primary keywords to rank higher, we could also prioritize on secondary keywords. In general, secondary keywords usually have less competition in the market. Many people make a false start by focusing too much on primary keywords. We should make a plan and schedule when we should gain better ranks for our primary keywords.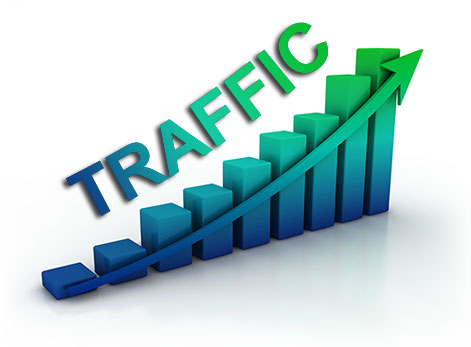 As an example, we could plan to gain first page ranking for primary keywords in 6 months. It is important to define what we should do each day and each week to achieve this result. However, it would be much less likely to gain traffic fast if we wait for our primary keywords to rank properly. It is also important to define secondary keywords that can help us gain traffic faster. We should also make a daily schedule of things that we should do to make sure that our secondary keywords will rank higher. In general, although secondary keywords have less demand, they are also less competitive. In fact, it is possible to gain good rankings for secondary keywords in a couple months, or even a couple of weeks.
Our website may have 15 secondary keywords or more. In this case, it is important to make a table of progress. At least every two weeks, we should evaluate the performance of each secondary keywords and how they rank. This will make sure that we can monitor our SEO performance while waiting for primary keywords to rank higher. Eventually, traffic will start to arrive from our secondary keywords. In fact, it is possible for relatively new websites to gain traffic from multiple secondary keywords. The traffic can be sizable enough that once our primary keywords could rank well, they could be considered as bonus stream of traffic. With this SEO technique, we need to be flexible and we shouldn't focus too much on our primary keywords.