LG's next flagship smartphone will probably be called the G6. It will be equipped with Snapdragon 821 chip, rumored to feature Google's Android 7.0. The G6 will feature a headphone jack and it is expected that the company will offer WaterProof smartpone. Company planning to launch this device at event for 26 February. And its previous version LG G5 launched with a modular design. LG G5 also used a 1440p QHD display. LG will have to redouble its efforts to survive in a competitive market.
5.7-inch Huge Display
LG G6 includes a 5.7-inch IPS panel that will offer a resolution of 2880 x 1440 pixels with a ratio of 18: 9. It's taller than the usual 16:9 display. According to LG, this ratio would offer a more immersive experience and optimize multitasking.
Design
The company and could even upgrade to a 4K display, but there is no official word, the G6 will employ a 2.5D glass panel for the front,
Note that the design of the G6 would be 100% metal. The leaks speak however of a metal as brilliant as the glass that is found on some competing smartphones like the Honor 8 and the Galaxy S7. According to the ET News that this one will have a totally waterproof unibody design and wireless recharge.
Removable Battery and Waterproof
One of the highlights of the LG G5 and its two predecessors remained the removable battery. LG is the only manufacturer to have continued to offer removable batteries on its high-end models.
But aware that the expectations of the public have changed and in 2016, the removable battery is no longer a major argument , LG has planned to offer a unibody and waterproof smartphone. The removable battery still allowed it to make a difference to competitors like Samsung, the fact is that this year the Galaxy S7 and S7 Edge sold very well even without removable battery. LG also plans to offer next flagship water resistant. Like the latest Samsung, it will probably be IP68 certified. A feature already found in some manufacturers like Sony for several years, but which became very important for the general public in 2016.
The Korean site, The Investor said that the future smartphone will have wireless charging as well as a contactless payment solution developed by LG.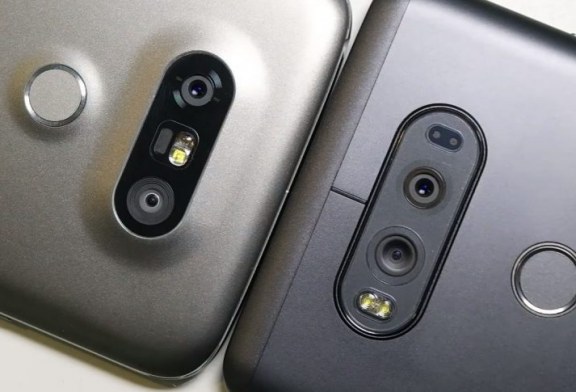 Dual Camera Setup
Dual photo sensor is one of the high-end design smartphone feature. The LG G5 is an excellent camera smart phone. The wide angle sensor works wonders. Meanwhile, several major manufacturers like Huawei and Apple also released smartphones with dual camera and it was a success.  Coming to the rear camera side, one rear-facing cameras were a standard 16-megapixel shooter, and the other comes with 8 megapixel sensor.
OS: ANDROID 7.0
One of the good news is that Android 7.0 operating system offers excellent features than it's versions 5.0 Lollipop's design improvements and Marshmallow's. One of the best upgraded feature on this smartphone, ability to display multiple apps in split-screen mode, Comes with battery saving feature. Company planning brings Google's fledgling virtual reality platform.
LG will have a Google voice assistant service, other the Korean company Samsung also busy with working to introduce this feature on Galaxy S8.