Are you worried about the utmost comfort of your little one? But, being a parent for the first time makes a bit difficult in making choice from several options available.
Whilst considering comfort of your baby, baby crib is the prime need of your child, you need to purchase. As it is the space where your baby will spend most of the time, so it is necessary to have a cosy crib for your baby.
It is your responsibility to get the best and comfortable crib for a baby, but it is overwhelming to make a final decision upon plenty of choices. There are many factors which should be considered while selecting the best baby crib such as easy to use, safety, comfortable and much more.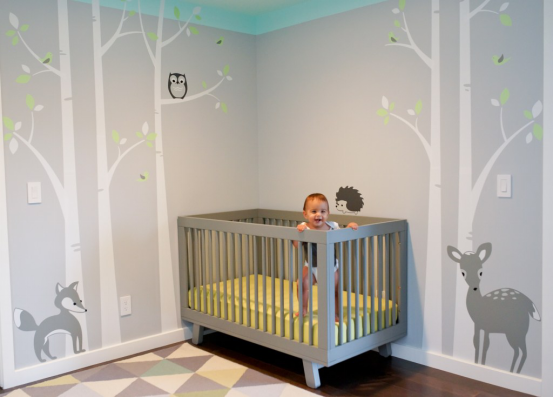 Selecting accurate crib can be a daunting task, but these points will help you to get the perfect one.
Safety
The baby's safety is the major concern of any parents. Isn't it? The kid who rests well is the happiest one, but this can be acquired by the safe bedding space of it. Sleeping is the only time when those little ones are not attendant by their parents. For this purpose, it is necessary to consider the safety of a crib you're buying for a child. For better results, you may simply take a glance into the safety standards which are set by the government and try to meet up all of them.
Cost
Researching for the range of price in the market is the best way to compare prices and buy the product accordingly. Though safety is a major concern, but it is necessary to know you are not paying extra for the crib. All the prices may vary from brand to brand such as Boori Crib, Chicco Next2Me Crib, etc; But it's upon you to get the crib at the worthy price.
Space Savers
When a new member adds up to the family, its necessity items also increases. Few of those items comes with a huge size that covers the majority of the space of any room.
Altering the size of those bought items is not possible, but you've an option to save space by buying a compact size cribs or the portables one. Moreover, you can also have the one which comes with wheels so that it can be rolled around the entire house.
Stability
As and when any baby grows, first and foremost thing which it would move is the crib in which he sleeps. So, it becomes essential to check the stability of the crib.
Scrutinize the crib by shaking it to and fro in the store before buying. If it wobbles or rattles, don't buy it. This way you can take a test of the product before buying.
Extra Features
Cribs are available in a number of styles and features. Here are few of them:
i.Adjustable Mattresses Height
Most of the cribs let you adjust the height of the crib's mattress according to the height and age of your baby. This provides great support and comfort to your baby.
ii.Versatility
Check whether it is convertible from cot to crib to bed. If you're going for the convertible ones, it would be beneficial to you for converting it as and when the child grows.
iii.Drawers
Some of the cribs come with the small drawers, allowing a space to store baby's stuff.
Final Word
There are a wide variety of baby cribs available in several sorts of models, styles and sizes. It is available in several price ranges. It's your call to decide which one to buy based on your needs. Before buying a crib for your baby, consider the points which would make a great difference in your decision. Ensure the baby crib you buy is comfortable and safe enough for your kid.