Celebrating anniversary is the best possible way to rejoice the love and respect you share for each other as a couple. It is a very special occasion for both the partners with each one trying to make the other feel out of this world. While most of the time people focus all of their energies in choosing the right kind of gift for their spouse, it is insensible to neglect the importance of anniversary flowers.
Flowers are the most beautiful gift you can present to your loved one on almost any occasion, as they reflect your pure emotions and feelings. Now when it comes to express feelings and emotions, there is hardly any other important occasion in a couple's life than their marriage anniversary, so how can one skip giving flowers?
Choose Wisely
Flowers for anniversary can make a huge difference to the occasion, provided they are chosen carefully. You must be wondering now what kind of carefulness one requires while presenting flowers to someone? Well, there are quite a number of things to keep in mind while choosing a bouquet for someone's anniversary. The first and foremost thing to keep in mind is the relationship you enjoy with that person.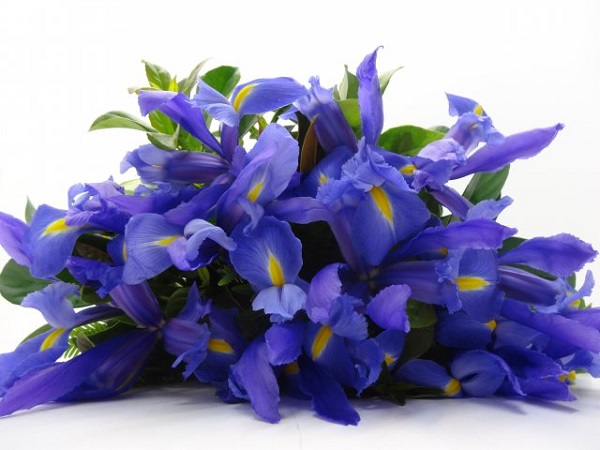 See, if it's your wedding anniversary, you can always give a touch of romance while getting the bouquet prepared for your spouse like you can attach a note to it with an intimate message written by yourself. Plus, you can choose the color of flowers accordingly etc. However, in case you are choosing the bouquet for any other family member like your mother, sister etc, the things will be a little different.
Choice of Flowers
Apart from this, the choice of flowers also widely depends upon the gender of the person you intend to present them to. For instance, if you are selecting a bouquet for your husband, make sure you do not fall for pink flowers or flowers with terracotta color for that matter; they are highly feminine. Instead always go for deep red or better pure white, for the man of your life.
Types of Flowers for Anniversaries
There are a number of different types of flowers that are being given to people on anniversaries. In case you are an avid tradition-follower, you can always choose the flowers that have been given on anniversaries for as long as one remembers. For example, Carnations are usually chosen for first anniversary as they symbolize everlasting commitment vows and happiness for the upcoming years.
Lilly is normally chosen for 2nd anniversary, as it reflects the purity of your affection. Then daisies are the best choice for giving on someone's 5th anniversary and daffodils for 10th as the former signifies innocence and promising romantic future, the latter is a reminiscence of all the happy memories you created together. Roses being symbolic of perfect love and beauty should be chosen for 15th anniversary and normally irises are the preferred choice of people for a 25th anniversary of someone.
However, before choosing bouquet, make sure you go for buds rather than full grown flowers as the latter will wilt pretty soon. You can find a good online florist like FFE flowery delivery in Perth to get beautifully arranged flowers at nominal rates delivered to your doorstep in case you are not really sure how to arrange them yourself.