A lot of definitions fit under the umbrella of shabby chic. It's mix-and-match or DIY, it's slipcovered or frilly. Which is to say, it's kind of whatever you want it to be. But one thing is for sure: when you're working on a decor scheme that is a bit freewheeling, you need a unifying element. Sometimes you choose it – like a paint colour – but sometimes it chooses you – like the strange-but-beloved couch handed down from your nan. However you work with it, your unifying element is what will keep a room from looking like you've decorated with whatever was handy on the street. HomesDirect365 has beautiful collections of shabby chic furniture that are easy to integrate into your design theme.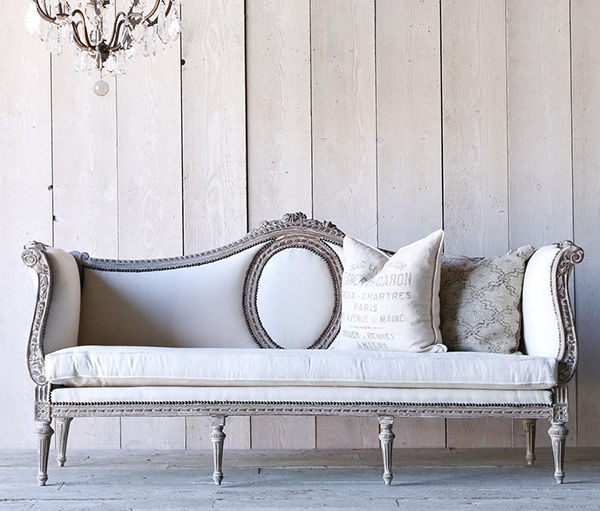 Colour
White walls are always an easy backdrop choice, but where's the fun in that? By making a colour part of the "structure" of the room, you will be able to pull that thread through the furniture and accessories such as pillows, rugs, and blankets.
You'll find that most upholstered furniture called shabby chic comes in shades of white. Wooden pieces are usually distressed, whitewashed, or unfinished. Against both of these types of furnishings, pastels throughout the spectrum will create a soothing look, while darker colours such as terra cotta or mustard will make for a lively and inviting room.
A Signature Piece
The handwoven, patterned Aghan rug that you love is not going to play nice with the lime green Eames chair you spotted in a local shop last week (the latter might look great in the bedroom, though). Yes, sometimes, you end up with that rug or that chair – an item that is so distinctive it drives the decor of rest of the room.
You just have to work with it. For something like a patterned rug, you can get a smart look by picking up some of the more unusual or less-obvious colours and accessorising according to those. Large items should be neutral, which should be no problem if you've shopped for shabby chic furniture.
A Collection
Even if it's just rocks from the seaside places you've visited, a curated collection is a great decor element. The trick is to make it look intentional: little wooden stands or at least a purposeful-looking shelf for small items, similar frames or different frames painted the same colour for hung items.
If you don't have a collection, why not start one? Old record covers, antique school slates, vintage pencil sharpeners, marbles, fishing weights, and the list goes on of categories that make for an interesting visual display. You'll get the added benefit of surprise finds when you're on holiday.