Winter will be here in a few days and then we will all have to face the cold season that can cause loads of health and skin problems too. Many people with sensitive skin and also the ones who spend their time out get to have various skin conditions in harsh winter season that can be really painful or really un- comfortable.
Thus there are a few tips that you can acquire in order to take care of your skin in the winters, this guide will let you have great skin in the cold weather and you will still look fresh despite the cold.
Moisturizing The Skin
Skin gets really dry in winters as the cold weather takes away all its natural moisture thus leaving you with scaled and leather like skin. The best way to prevent this kind of thing from happening is to moisturize your skin very often in the winter season. You can apply Vaseline or any other lotion continuing aloe or cream to make your skin look fresh and moist. Not using any kind of product can result in dryness and itching. It also leaves marks on skin making it look less attractive.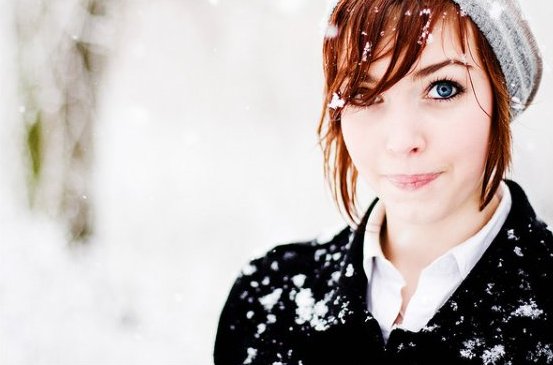 Bathing For A Small Time
Mostly people tend to take long showers in hot water in the cold winters. However taking long showers or baths can cause the skin to grow very dry due to the scathing hot water pouring directly on skin. You can avoid this by keeping the duration of bath shorter than before. Also make sure to use oils and natural body products in order to smoothen the body skin.
Chap Lips Care
Lips get chap in the winters. They might cause you to have minor bleeds due to excessive cheapness and dryness. Thus you need to keep a lip chap stick with you all the time to apply on your lips. This would make your lips smooth and the chaps will not bother you. There are various kinds of chopstick that are available in market. Try to use the ones that have less amount of artificial flavor or color added in it. As more artificial color can make your lips more chapped. A chap stick having Vaseline, aloe and honey extracts with a little amount of lemon drops can be a perfect one to carry in your bag. This will not only keep your lips healthy but will make you look beautiful as well.
Honey Is The Key
Honey is great for eating and for treating your skin as well! Honey helps out in soothing dry and chapped skin. You can apply honey on your face, arms and legs. The Truth about Cellulite is that honey massage is more effected in cold weather in order to get complete prevention from cellulite. It helps in treating the dry layer of skin and also tends to provide natural control over itchiness that is caused in this harsh season.
Thus there are loads of ways through which you can take care of your skin in winters. You only have to select a best technique for you.
Reference:
http://www.health.com/health/anti-aging-skin/