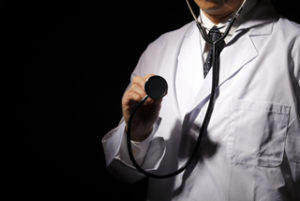 Are you someone who loves to travel the world over?
If so, you hopefully have already had the opportunity to see countless places, relive numerous memories, even bring some loved ones and/or friends along for the thrill of it all.
That said traveling is a much better experience when one's health is about as good as it can be.
Unfortunately, too many people take their health for granted at times, leaving open the invitations for severe sicknesses, possibly even fatal ones for some.
With that being the case, making sure you're as healthy as possible before you head out on your next adventure is important.
By doing the little things like eating right and exercising, going to the doctor when something seems amiss, even studying up on medical blogs etc. you stand a much better chance of being able to tell your vacation tales to those around you for years to come.
So, are you ready to check your health before your next adventure starts?
Don't Take Your Health Lightly
So that you are prepared for wherever your next adventure takes you, here are a few pointers to always keep in mind:
Destination – Depending on your planned destination, your overall health could be in a bit of trouble. For instance, are you planning a relaxing vacation for the most part or one that involves workouts in rugged terrain and other challenging spots? If the latter, it is all the more important to make sure you're as fit as possible. For example, someone who is not all that fit wouldn't be advised to undertake a rigorous hike through the American southwest deserts in summertime. Yes, most people should probably avoid such an adventure given the heat etc. but especially those not in the best of shape to begin with. Meantime, if you're planning on going scuba diving or snorkeling etc. the same holds true. Any adventures that will involve some moderate to extreme workouts should mean getting checked out ahead of time;
Weather – What is the typical weather where you are headed for that time of the year? If you're adventurous enough to head for the outdoor terrain of Alaska in the wintertime or perhaps travel to the Atacama Desert in Chile when the temps can be at peak conditions, be sure you are fit for the elements. The last thing you want (or need for that matter) is to have a medical emergency far from home, an emergency that may very well have been prevented had you had a check-up prior to leaving on your trip.
Watch What You Eat and Drink
Diet – Although there is always the chance you will fall ill from something you ate or drank while on vacation, you can greatly lessen such chances by preparing ahead of time. No, you don't always know what is on the menu at any restaurants in Germany or China for that matter, but you can typically find food that you are more used to eating. Many foreign destinations have American style food in one form or another, though you should try some local faire to see if you like it or not. When it comes to drinking, the same warnings hold true. Also, do your best to consume as much bottled water as possible, lessening the chances of becoming dehydrated at any point in your trip. Before embarking on your trip, do your best to be as healthy as possible, meaning your immune system is as strong as it can be;
Insurance – Finally, make sure your health insurance is as up to date as possible before your adventure starts. Although you hope to never have to use it while away from home, it is certainly more comforting knowing you have it if necessary. It also doesn't hurt to do some research on the nearest medical facilities to where you will be vacationing. That way if you do fall ill or are injured, you know about how close you are to decent medical care.
With countless adventure possibilities awaiting you, make sure your physical health is as good as it can be before you head out the door of your home for travel.