Small kitchens have become a lot more common these days, especially in a place like the UK where space is generally limited when it comes to homes and residences. But even if you have a small kitchen, this doesn't mean that you can't make it properly functional and practical. There are a variety of ways through which you can make your small kitchen more efficient, and it all begins with its design. So, do you have a small kitchen? Here's how to best design it.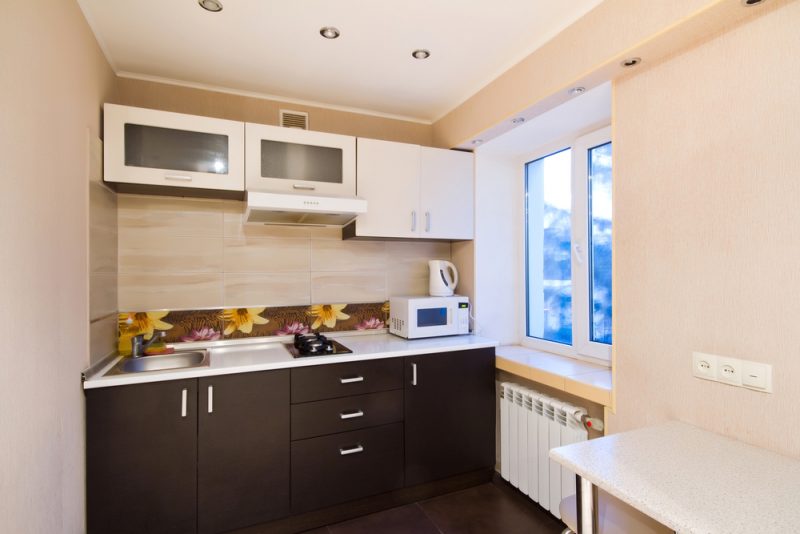 Focusing on your Priorities
A small kitchen can quickly become difficult to move around in if it serves a range of purposes. The fact of the matter is that you can't really have a kitchen which has multiple purposes – you can't cram all your paperwork in there, for instance, and you can't have it as an entertainment area, unless you only have one or two guests. Focus on your priorities and what the kitchen is really for. It's a place for meal preparation and for cooking, so your priority should make it such. The appliances you have in your kitchen should be geared towards this purpose, and so should your work area. You can make your small kitchen even more functional with smaller appliances or single kitchen sinks.
Consider Open Storage
Many kitchens are built with cabinets and cupboards, but these can make a tiny kitchen feel a bit claustrophobic. You don't really need to have closed cabinetry – think open storage with shelving, magnetic spice holders and knife holders, and racks. With open storage, your small kitchen needn't feel too cramped – it can even appear more spacious and airy, and open shelving can be a brilliant way to showcase your favourite pots, pans, and dishes as well.
A Pleasing Mix and Match
With a small kitchen, you can also benefit from a certain mixing and matching of materials. Make your kitchen more interesting with a granite worktop, wooden flooring, unique lighting fixtures, and so on. Mixing steel with wood can be a great idea, and so can mixing different colours and textures. This will make your kitchen look more pleasant and appealing, and with the right mix (such as the same colours for the cabinet knobs and fixtures), you can't go wrong.
The Magic of Glass
HKS, experts in kitchens in West Sussex for years, also recommend taking advantage of the beauty and magic of glass. Think glass worktops or tabletops, and even glass door cabinetry. Since glass is transparent, it can create a visual expansion for your limited space. You can also make use of mirrors to lighten up your kitchen and give it an airier and more spacious appeal.