Bathroom design doesn't just involve the design of the bath, shower, vanity, and so on. It also involves the use of a few key elements – decorative touches which can really make your bathroom a showcase of personality and style. So, what are some design elements you can take advantage of? If you're tired of having a generic-looking, dull and boring bathroom, here's how to transform your bathroom's look with a few simple design changes.
Incorporate more fabric
Granted, you can't really use too much fabric in your bathroom compared to, say, your bedroom or living area. But you can still make use of fabric to liven up your bathroom; you just have to make the right choices. For instance, why not put up beautiful drapes and window treatments for your bathroom windows? Another option would be to choose a gorgeous fabric for your shower curtain, or a nice patterned fabric for a bathroom ottoman, stool, or chair.
Go for accent tiling
Tiles can really transform your bathroom's look. But you should know how to choose – and use – tile wisely. One thing you can do would be to create accent tiling for your bath or shower area. Accent tiling, as the name implies, is simply used as an accent – it doesn't have to cover the entire wall. You can, for example, have a single tile border going around the walls of your shower, or a border across the length of the top of your shower area. The possibilities are there, all you have to do is use your imagination. More homeowners today are also opting for accent tiling for their freestanding baths; creating a mosaic tile pattern is increasingly popular. You can opt for a glass tile backsplash for your vanity as well – anything to make a design impact.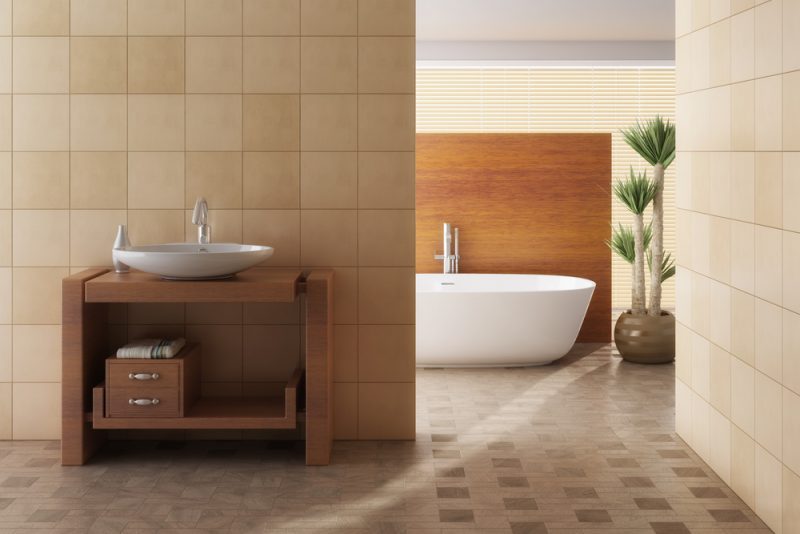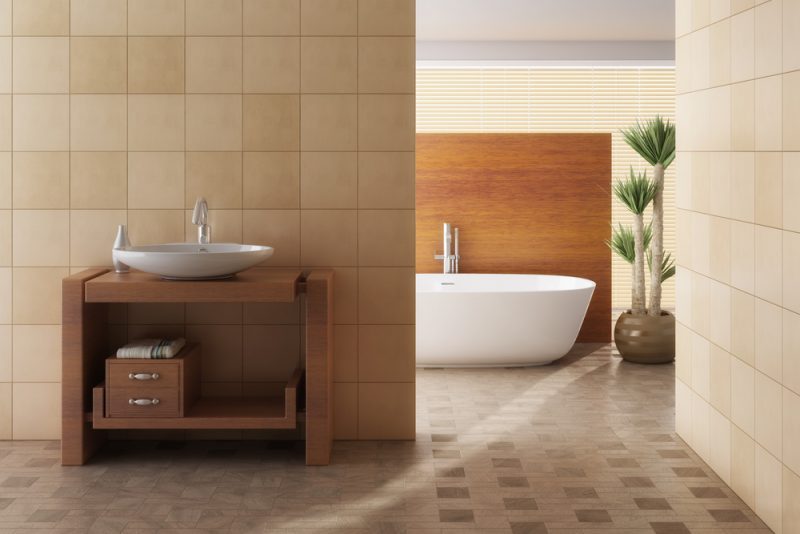 Choose a unique sink or basin
Bathroom basins don't have to be boring, either. One way to bring the design of your bathroom basin to another level would be to opt for a different kind of basin or sink. Bowl-shaped basins are becoming a great alternative to standard sinks, and one popular material for this would be hammered nickel. Another basin option would be a sculptural basin, which means that the basin is installed above the worktop rather than sunk in. These vessel basins also come in different sizes and materials as well as shapes, and they can really serve as a gorgeous and functional design element in your bathroom.
Add sparkle with mirrors
Your other option would be to add mirrors in different shapes; don't just go for the boring old rectangular shape – add a 'wow' factor to your bathroom with oval, round, or scalloped mirrors. Just make sure to look for a style which goes with your bathroom's theme.