There is one thing most of us agree on; feeling and looking good requires the right products; soap, nail clippers, combs, brushes and beard trimmers. The days of being totally clean shaven in order to look well groomed are gone, and beards, especially the five o'clock shadow look are highly attractive, and will still require some grooming to maintain the look. Celebrity Bradley Cooper has certainly managed to achieve a masculine, rough, handsome look with his stubble beard. There are many affordable, quality beard trimmers out there that will leave you with perfectly groomed facial hair; whichever look you want to achieve.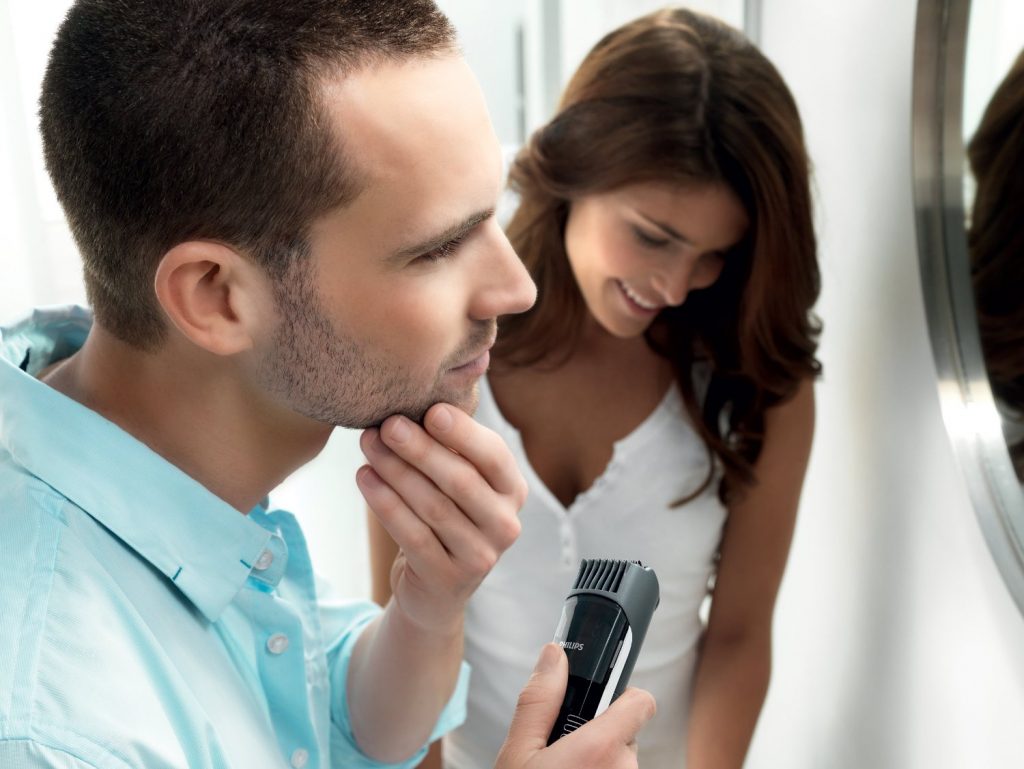 Some of the Best Beard Trimmers are:
Andis T-Outliner Trimmer with T-Blade – this affordable trimmer, priced in the region of $50 is a tried and tested product. Some 80 years ago already, Andis was around and today their products are available in 90 countries and are for those who want to rely on top performing tools. The trimmer has fine-cutting teeth that allow guys to get that sought after close cut. The contoured housing also feels good and comfortable in your hand and the high-speed, powerful magnetic motor gets the job done quickly and quietly. They also offer trimmers for animal grooming.
Features:
– a close-fitting T-Blade – perfect for trimming beards, necks and mustaches – ideal trimmer for dry shaving
– ideal for all-around outlining and fading
– high-quality carbon-steel blades
– heavy-duty 8-foot cord with hanger loop lets you move around and shave without restriction
Remington Precision Power Beard, Goatee, and Stubble Trimmer – The Remington MB4040, priced in the region of $29 is a true bargain. The trimmer features a lithium ion battery which gives the trimmer 120 minutes of run time. The Remington is slim and has a rubberized no-slip grip.
Features:
– titanium infused, precision ground steel blades
– the trimmer comes with 9 length settings
– self-sharpening , no-oil blades gives you a maintenance free trimmer
– comes with interchangeable beard and stubble trimmer blades
– has a quick release system which allows you to switch blades quickly and clean them
– trimmer comes with a 2 year warranty
Conair i-Stubble – this nifty, cordless beard trimmer provides a 45-minute battery charge and comes with no less than 15 different settings to ensure every man is able to achieve the perfect shade of five o'clock shadow. Priced in the region of $39, the sleek and lightweight modern design is perfect for the modern man, and with its floating cutting head, the trimmer follows the contours of your face and you can cut your stubble as close as 0.4 mm or as long as 5 mm.
Features:
– without changing any attachments, you can change the cutting length on the i-Stubble
– made from a combination of plastic and metal
– dual battery system for extra battery life
– the electro-chemically formed blades offer sharpness, durability and accuracy
– comes with an LCD display with ergonomic design
There's no need to spend hours online searching for the best beard trimmers. With beard trimmer reviews you can find the perfect trimmer quickly and confidently. With three of the best time-saving beard trimmers, you'll be done in a jiffy and never had it so easy in creating the perfect look.