Want to send flowers to someone you love halfway across the world? You could oogle "florists in Egypt," or you could find an American company that will send flowers internationally.
Here are some things to consider when you don't have a small fortune to spend, but want your flowers to arrive looking fresh.
Let's Talk Quality
Quality is a big issue when you can't actually see the flowers for yourself before you order them. Some companies that deliver internationally merely forward your order on to a florist in the area where you need the arrangement delivered. Look for a florist that uses a qualified network that can guarantee quality.
Other international florists ship their flowers to your desired location. This can be risky because flowers don't transport well. Look for a florist that promises next day delivery via air transport. Even better, find a company that delivers flowers less than 48 hours after they are cut.
Let's Talk Satisfaction Guarantees
International delivery is notorious for half-dead or less than beautiful flowers. But telling your loved one that you are sending flowers, which should sent back if they are anything but perfect, kind of takes the fun out of the surprise.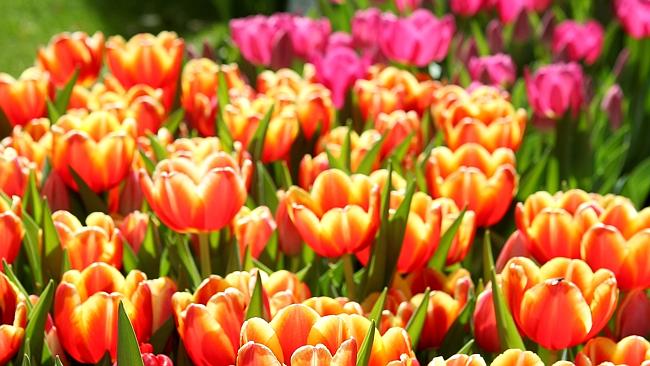 Find a company that offers a 100% satisfaction guarantee. Take a peek at their return policy and how accessible their customer service is as well. These are evidence that quality is taken seriously. Your flowers have a better chance of arriving in great, and you won't have to give away the surprise.
Let's Talk Price Point
Sending flowers internationally can get pretty expensive. You'll want to do a little shopping around to find the right price. Generally speaking, you should expect a good international florist, like Flora2000, to have prices comparable to domestic prices. Where you'll get dinged is in the shipping or delivery fees and the taxes.
Keep some perspective. It can cost $15 to get an arrangement transported 50 miles to a rural area in the U.S. A quality and economically priced international shipment should come in only a few dollars more. You can save money and even skip delivery charges by starting up an online account or joining their loyalty programs.
Let's Talk Delivery
Flower orders that are taken in the U.S. then arranged internationally are delivered by hand. It adds a personal touch that will remind your loved one of home. These usually come in a vase, and show up the same day you order them.
On the other hand, shipped flowers only take a day longer for delivery. These come in a box, which is rarer these days, and may add to the anticipation. Many florists that ship have specially designed boxes to set the experience apart from getting any old package from FEDEX.
The Bottom Line
Sending flowers internationally doesn't have to be difficult. If you take a bit of time researching florists, and remember to look for quality, a satisfaction guarantee, and caring delivery—all at the right price—you should have no problem surprising
Mahima Narula has been in the floral business for over a decade. Currently, she is the head of business at Flora2000. They are the industry leaders in international flower delivery. Please visit their website for more information.